The only constant in life is change—and that's never been more true than in today's rapidly changing labor market.
Since the pandemic began, the U.S. labor market has seen no shortage of twists and turns—from the Great Resignation to record-breaking job losses and shutdowns.

It's safe to say that doing business in a post-COVID world has been nothing short of tumultuous. With the health of the free-market being so uncertain, how can business leaders prepare for the potential pitfalls of 2023?

In the first part of today's two-part episode of The Skillwork Forum, Tim Raglin (COO of Skillwork) and Brett Elliott (President and CEO of Skillwork) discuss the major impacts, trends, and challenges they see coming as we enter into 2023.

How can businesses overcome potential challenges and mitigate the current changes present in today's U.S. labor and manufacturing space? Tune in to the first part of this two-part episode of "TSWF" for strategy to overcome the struggles of the rapidly changing marketplace.
Main Takeaways:
00:00-06:00 | The changing workforce demographics
06:00-12:00 | The need for companies to rethink the benefits they offer employees
12:00-18:00 | The impact of governmental shutdowns due to COVID
18:00-24:00 | Are we in a recession, or is one impending?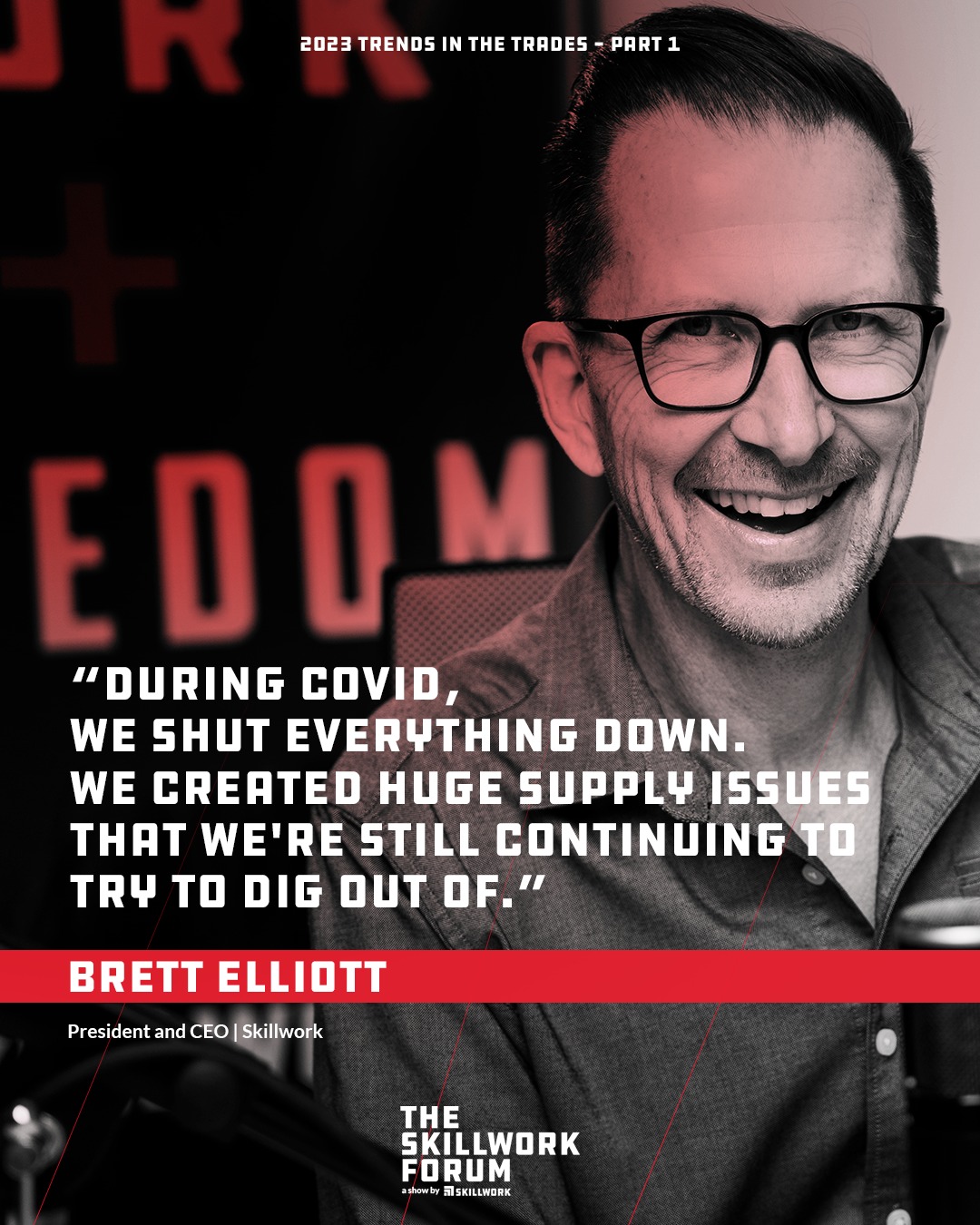 Connect with Skillwork:
Reach out to Rveal: