Dive into our latest episode where we unravel the transformative power of AI in the modern workspace!
From its predictive prowess to its undeniable impact on maintenance, our experts shed light on AI's game-changing potential. But that's not all! Discover why the human touch remains irreplaceable even in this tech-driven era.
Hungry for more insights? Don't miss our treasure trove of past episodes and weekly articles that delve deep into the world of work and innovation.
Ready to elevate your business with Skillwork? Reach out today!
Main Takeaways:
💎 00:55:07-01:42 "Unlocking AI's Potential in Connected Manufacturing""
💎3:04-4:10 "Shifting Manufacturing from Reactive to Proactive"
💎10:09-11:01 "Empowering Women in the Future of Manufacturing"
💎20:51-22:01 "Adapting to Change: A Leader's Mindset"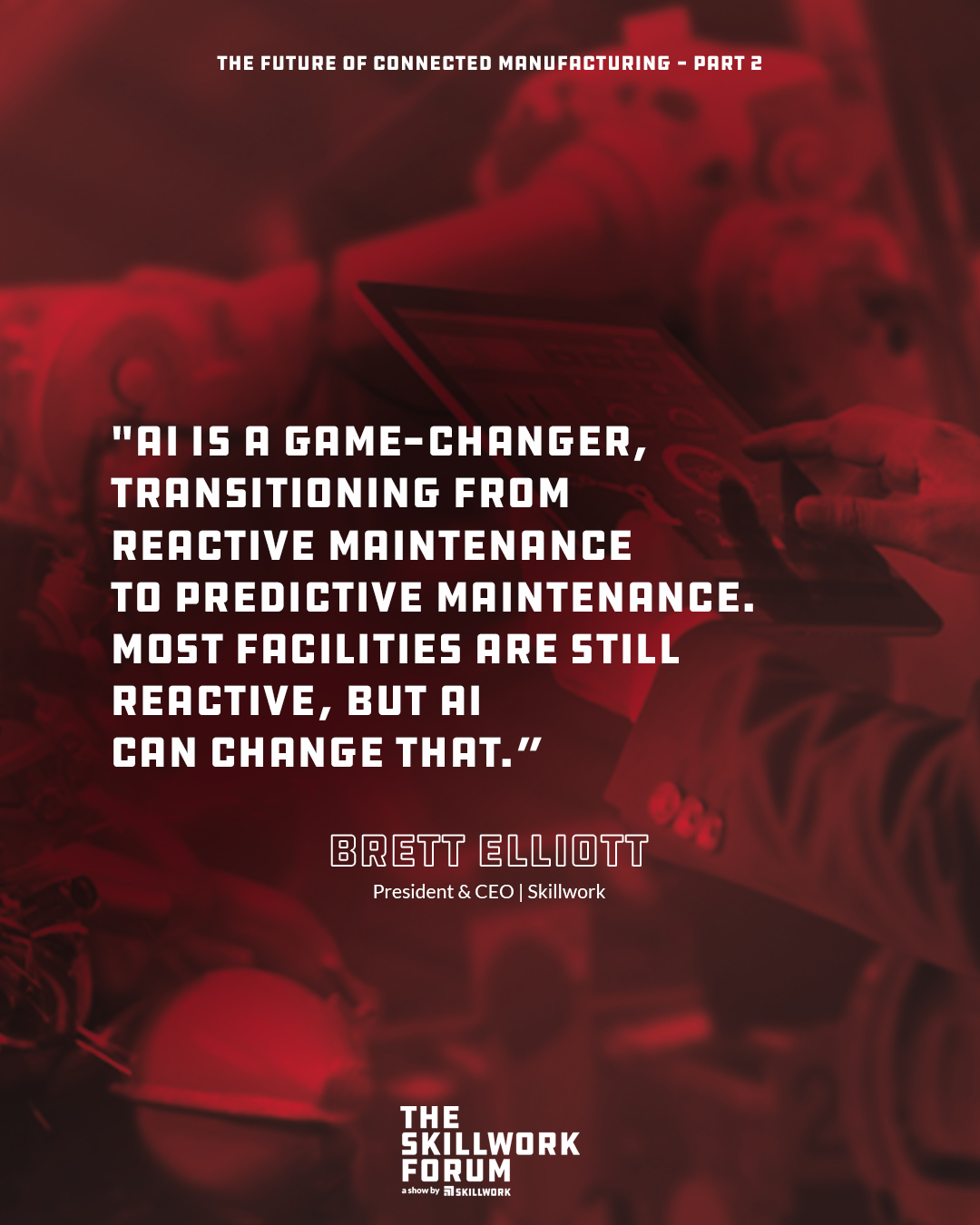 Connect with Skillwork:
Reach out to Rveal: