If you've followed along with us here at "The Skillwork Forum", you'll recognize the labor shortage as being a hot topic and a major issue within the skilled trades space.
With millions of open jobs, the lack of labor begs the question—where are all the people?

Today, 7 million able-bodied men are out of the job…it's a staggering statistic compared to that of the 1960s, when nearly 9 out of 10 men of the same condition were employed?

So…what happened? In this new episode of "The Skillwork Forum", hosts Tim and Brett discuss the myriad of reasons why able-bodied, working aged men are not working—and what they're doing instead.

For insight on the reasons why the millions of open jobs are difficult to fill, check out our newest podcast.
Main Takeaways:
00:00-10:00 | Staggering statistics regarding working aged men and unemployment

10:00-20:00 | The aimless leisure activities men filling the time usually spent to work

20:00-30:00 | The new culture of a lack of a full-time job and the increase of "gig" work

30:00-38:16 | Creative solutions to incentivize these disillusioned individuals back into the workfoce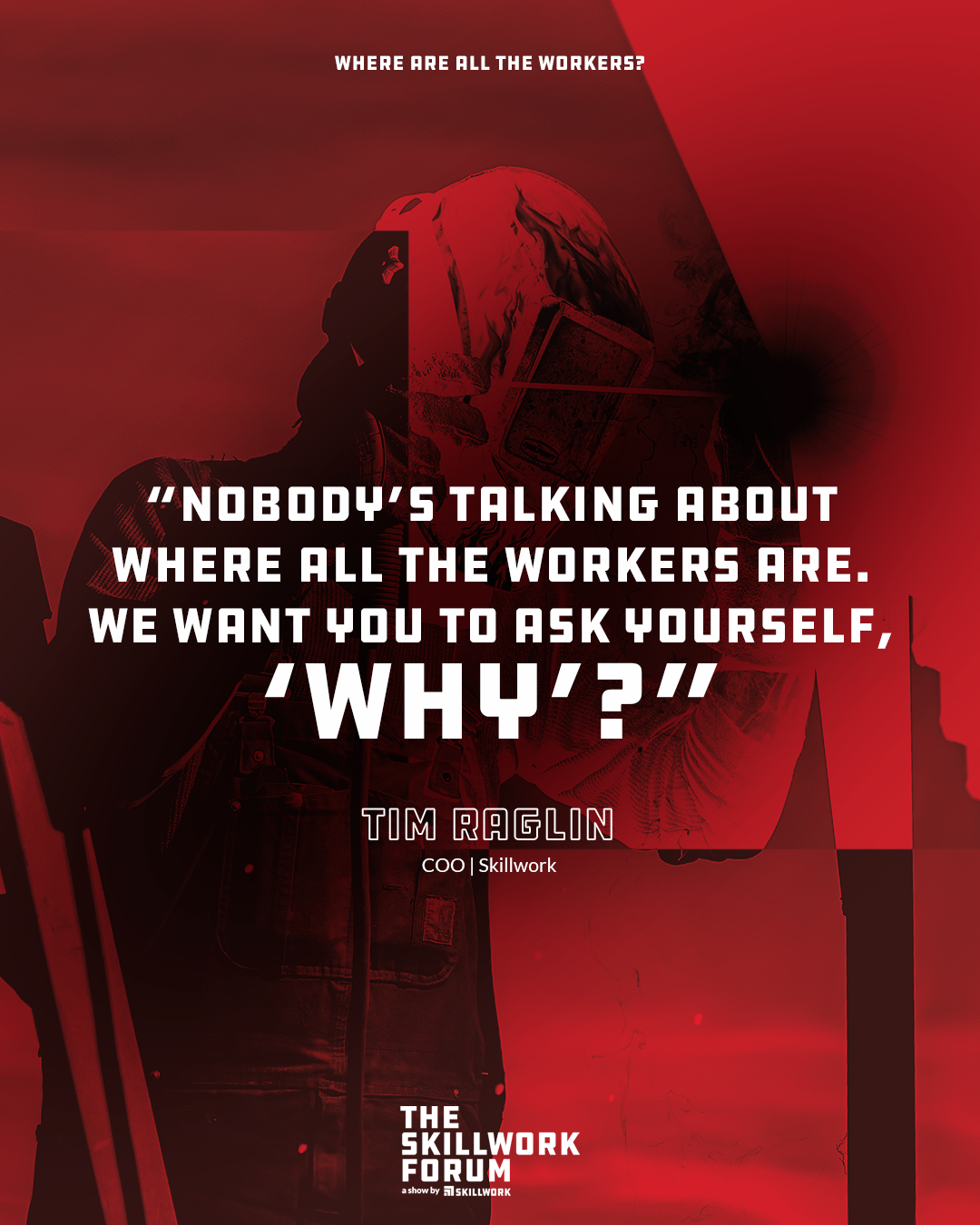 Connect with Skillwork:
Reach out to Rveal: