If you take a look at the current trends in the labor market, it's no secret that there is an industry wide labor shortage across most markets of America's workforce.
The result of this labor shortage has been catastrophic for many businesses looking to find quality employees…and the skilled trades industry is no exception.

So, how can business owners in the trades fill positions in a market that's devoid of the qualified skilled workers they need to get the job done right?

In this week's episode of "The Skillwork Forum", hosts Tim and Brett discuss the factors that make attracting quality employees more difficult than ever. These challenges may be greater than in previous times, but fear not! Brett and Tim are here to help you through!

Tune in to the newest episode of "The Skillwork Forum" for practical solutions on overcoming the current labor shortage and strategies to help you adequately staff your business.
Main Takeaways:

00:00-06:00 | Why competition is fierce to attract employees in the current workforce

06:00-12:00 | Why compatibility is necessary when filling positions

12:00-19:00 | Honesty and location and their roles in attracting potential employees

19:00-26:33 | "The New Nimble" and the need to be transparent in the hiring process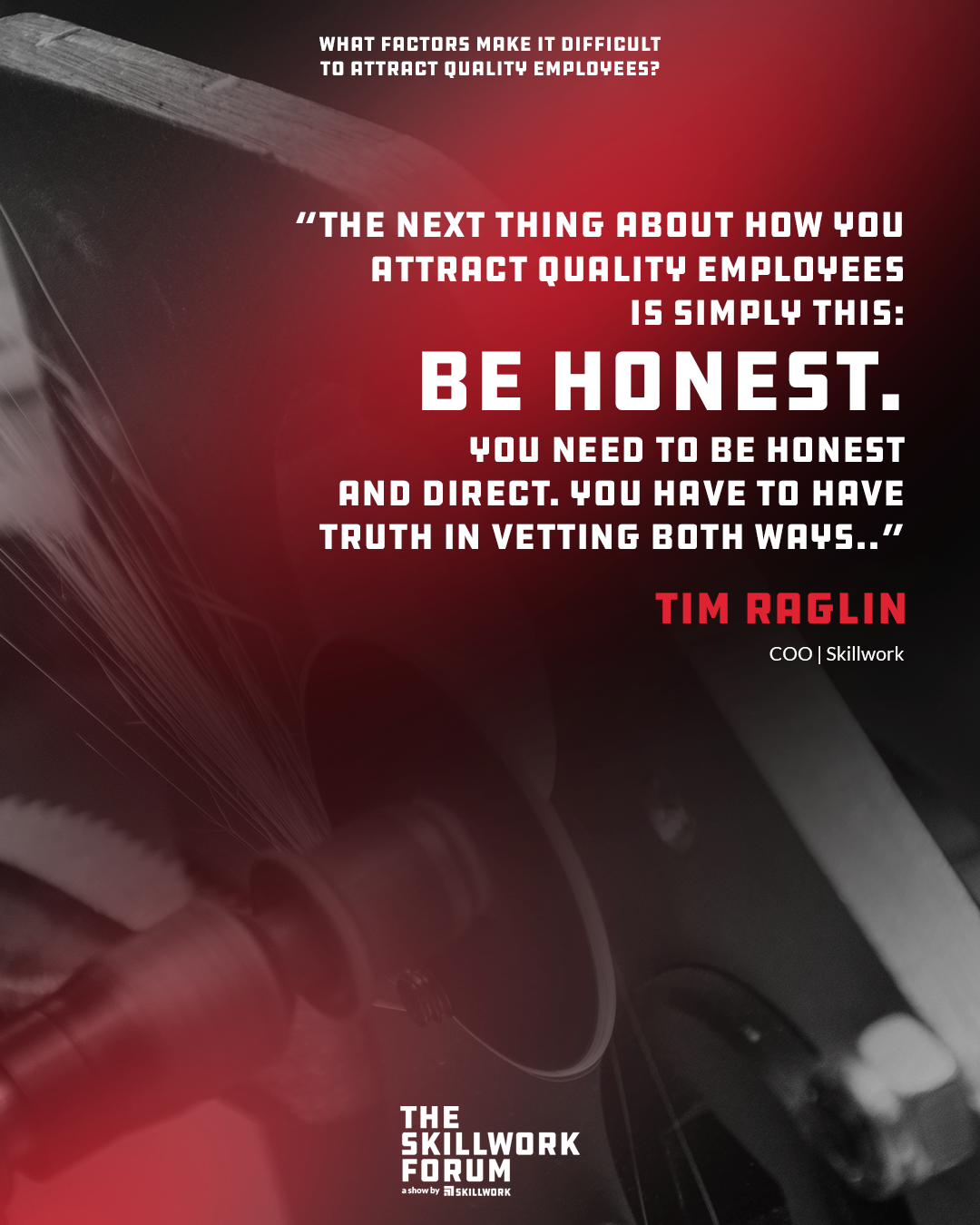 Connect with Skillwork:
Reach out to Rveal: